Wounded ISIS Leader Calls Upon Muslim Supporters Around The World To "Erupt Volcanoes Of Jihad Everywhere, Light The Earth With Fire"
"Light the earth with fire" he says, even in Saudi Arabia, the spiritual birthplace of Islam itself. The head of this Beast may have been wounded, but what doesn't kill him only makes him stronger. In light of the fomenting hatred against the Saudi kingdom from within both the Sunni and Shia world, I cannot help but be reminded of this Desert by the Sea and her coming destruction …
Isaiah 21:1-2, "An oracle concerning the Desert by the Sea: Like whirlwinds sweeping through the southland, an invader comes from the desert, from a land of terror. A dire vision has been shown to me: The traitor betrays, the looter takes loot. Elam, attack! Media, lay siege! I will bring to an end all the groaning she caused."
Revelation 17:16, "… these shall hate the whore, and shall make her desolate and naked, and shall eat her flesh, and burn her with fire."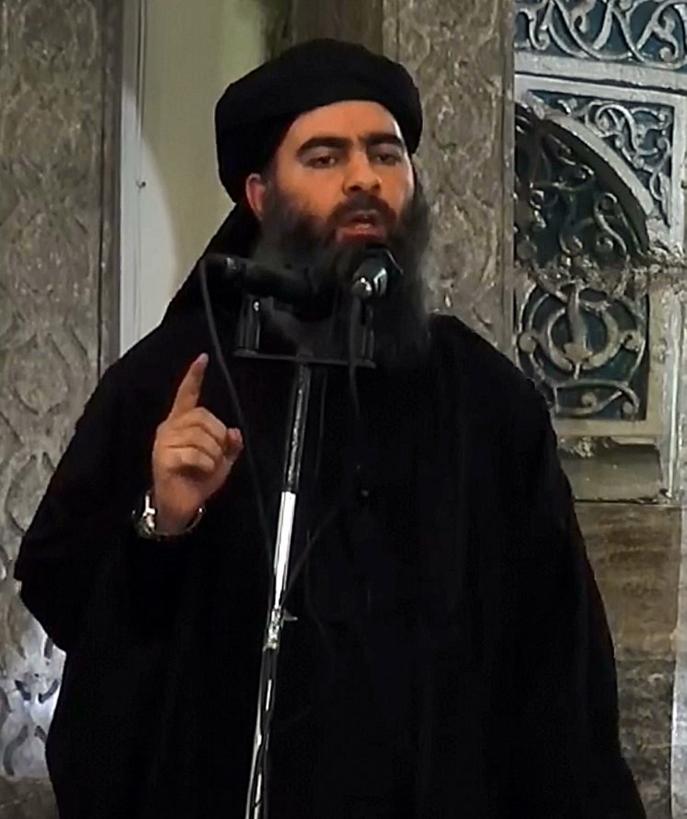 NBC News – "Abu Bakr al-Baghdadi, the leader of extremist group ISIS, called on his supporters to 'erupt volcanoes of jihad' in an apparent new audio message released Thursday. The recording, which appeared to be genuine according to Flashpoint Intelligence, a global security firm and NBC News counterterrorism consultancy, came days after speculation that Baghdadi had been wounded in an airstrike in Iraq.
'O soldiers of the Islamic State, continue to harvest the soldiers,' the recording said. 'Erupt volcanoes of jihad everywhere. Light the Earth with fire.' The extremist leader claimed the bombing campaign against ISIS in Syria and Iraq is failing, saying: 'America and its allies are terrified, weak, and powerless.'
He also said ISIS fighters would not 'never abandon fighting,' adding: 'They will be triumphant, even if only one man of them is left.'
The message, shared on jihadist web sites, appeared to have been recorded recently and included a reference to Egyptian militant group Ansar Beit al-Maqdis, which pledged allegiance to Baghdadi on Monday.
Baghdadi called for attacks in Saudi Arabia, said his self-declared caliphate was expanding across the Arab world.
The United States has not confirmed that Baghdadi, who has led ISIS since 2010, was wounded in any airstrike, as claimed by Iraq's defense and interior ministries on Sunday." Source – NBC News.
Islamic State Spokesman Confirms ISIS Leader Wounded In Airstrike – "Abu Muhammad Al-Adnani, believed to be a spokesman for the Islamic State terror group, confirmed Sunday that Baghdadi was injured by a US airstrike, writing on Twitter: 'Perhaps you suspected that the Caliphate ended with martyrdom of the Caliph. I assure the [Islamic] nation that the Emir Abu Bakr al-Baghdadi is well thank god, and I wish him a speedy recovery.' … Colonel Patrick Ryder, a Central Command spokesman, said the US military had reason to believe that the convoy of 10 vehicles was carrying leaders of Islamic State, an al-Qaida offshoot which controls large chunks of Iraq and Syria. The convoy consisted of 10 Islamic State armed trucks." Read more.