Home
>
Radical Islam
> Australia: Muslim With "A Good Beautiful Heart" Threatens To Slaughter Shopping Center Employee For Being A Christian
Australia: Muslim With "A Good Beautiful Heart" Threatens To Slaughter Shopping Center Employee For Being A Christian
He was threatened with death because he was "an infidel." According to Islam, the more you cast terror into the hearts of non-Muslims and slaughter them, the healthier that "good and beautiful" heart of a faithful Muslim becomes …
Qur'an Sura 3:151, "Soon shall We cast terror into the hearts of the Unbelievers [Christians], for that they joined companions with Allah, for which He had sent no authority".
Qur'an Sura 9:14, "Fight them, Allah will punish them by your hands and bring them to disgrace, and assist you against them and heal the hearts of a believing people."
Recommended: Murdering People: It's How 'Allah' Heals The Hearts Of 'Believers'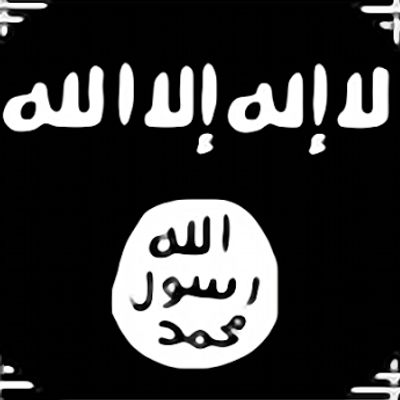 By Nick Dole, ABC News Australia – "A Sydney shopping centre cleaner says a man he believed supported Islamic State threatened to slaughter him for being a Christian.
Police allege Sulayman Khalid threatened to kill Petrus Matlub in August last year.
Khalid has pleaded guilty to a charge of intimidation, but is fighting a charge of affray.
Two days before the alleged threat, on SBS's Insight program, Khalid entered the debate over Australians being drawn to overseas conflicts.
'This is a personal choice of anyone, whoever wants to go and fight,' he told the program.
In Bankstown Local Court on Tuesday, security footage from a shopping centre showed Mr Matlub driving a cleaning vehicle as Khalid approaches him.
The Iraqi-born cleaner said Khalid accused him of being 'an infidel'.
'He is saying 'you're Christian, you're an infidel, we're waiting for you outside',' Mr Matlub told the court.
After repeated questioning, Mr Matlub also claimed Khalid threatened to kill him.
'He said he would slaughter me,' Mr Matlub told the court, adding that he feared for his safety.
In cross-examination, Khalid's barrister Mark Fozzard accused the alleged victim of making up the claims.
Mr Fozzard: "It's an absolute fabrication."

Mr Matlub: "He said it."

Mr Fozzard: "It's a lie, sir."

Mr Matlub: "No, it's not a lie."
Khalid's parents insist he's innocent of the charge.
'He has a good beautiful heart, he's clean, he's very gullible, he doesn't like to hurt no-one,' Kahlid's father, Abu Salem said outside court.' Read more.
"[Non-Muslims] have not accepted Islam, and as far as we are concerned, that is a crime against [Allah]… [Y]ou are innocent if you are a Muslim… If you are a non-Muslim, then you are guilty of not believing in [Allah]." – Anjem Choudary, British Imam
Flashback: Islamic State Calls Upon 'Every Muslim' In Australia To Find And Kill A Non-Muslim – "Islamic State has named Australia as one of five main targets for terrorist attacks, calling for 'stab the crusader' to be a 'battle cry' for its supporters around the world. The group released the latest edition of Dabiq — its official magazine — early this morning, which featured calls for worldwide action against the 'crusaders' …The release of the magazine followed last month's speech by the group's official spokesman, Abu Muhammad al-Adnani, in which the first public calls for attacks in specific countries were made. All terrorist attacks should clearly be attributable to 'patrons' of Islamic State so they cannot be described by media as 'random killings' …" Read more.
Flashback: Australia: Muslim Preacher Publicly Prays For Slaughter Of Non-Muslims, Authorities Say It's OK – "POLICE say they will not act against a radical preacher who publicly prayed for the slaughter of Hindus and Buddhists, leaving him free to spread his messages of hatred. A sermon videotaped in South Australia last year also showed Sheikh Sharif Hussein accusing Australian troops, whom he called 'crusader pigs', of helping to rape tens of thousands of women in Iraq, but SA police say he has broken no laws. This has prompted outspoken SA conservative senator Cory Bernardi to demand changes to race-hate laws, or the way they are enforced." Read more.
Flashback: Australia: Police Commissioner Outraged To See Muslim Children Carrying Signs Calling For The Beheading Of Non-Muslims – "NSW Police Commissioner Andrew Scipione says he was outraged to see children holding signs that called for the beheading of anti-Islamists at a Sydney protest. Mr Scipione said it was the actions of 'extremist offenders' who turned a peaceful protest violent on Saturday, leaving six police and 17 others injured. 'It was an outrage,' he told reporters in Sydney today. 'To see a young child with a placard thrust in his hand calling for the beheading of a person is simply something I cannot comprehend. 'It's just not what we teach our children.'" Read more.