Archive for 10/06/2014
It seems to me that the authorities would have been wiser if they had allowed him to leave and never return. Instead, they're forcing this jihadist wannabe to remain in the land of infidels — and likely on the tax-payer's dime — where he now has no other choice but to declare his "Allahu Akbars" on American soil, even if behind prison bars. But this shouldn't be comforting. It should be concerning. After all, behind bars is precisely where the Oklahoma beheader was introduced to the teachings of the "greatest" man to ever live, and we all know how that ended …
Qur'an Sura 4:95, "Not equal are those believers [Muslims] who sit (at home) and receive no hurt, and those who strive and fight in the cause of Allah with their goods and their persons. Allah hath granted a grade higher to those who strive and fight with their goods and persons than to those who sit (at home) …"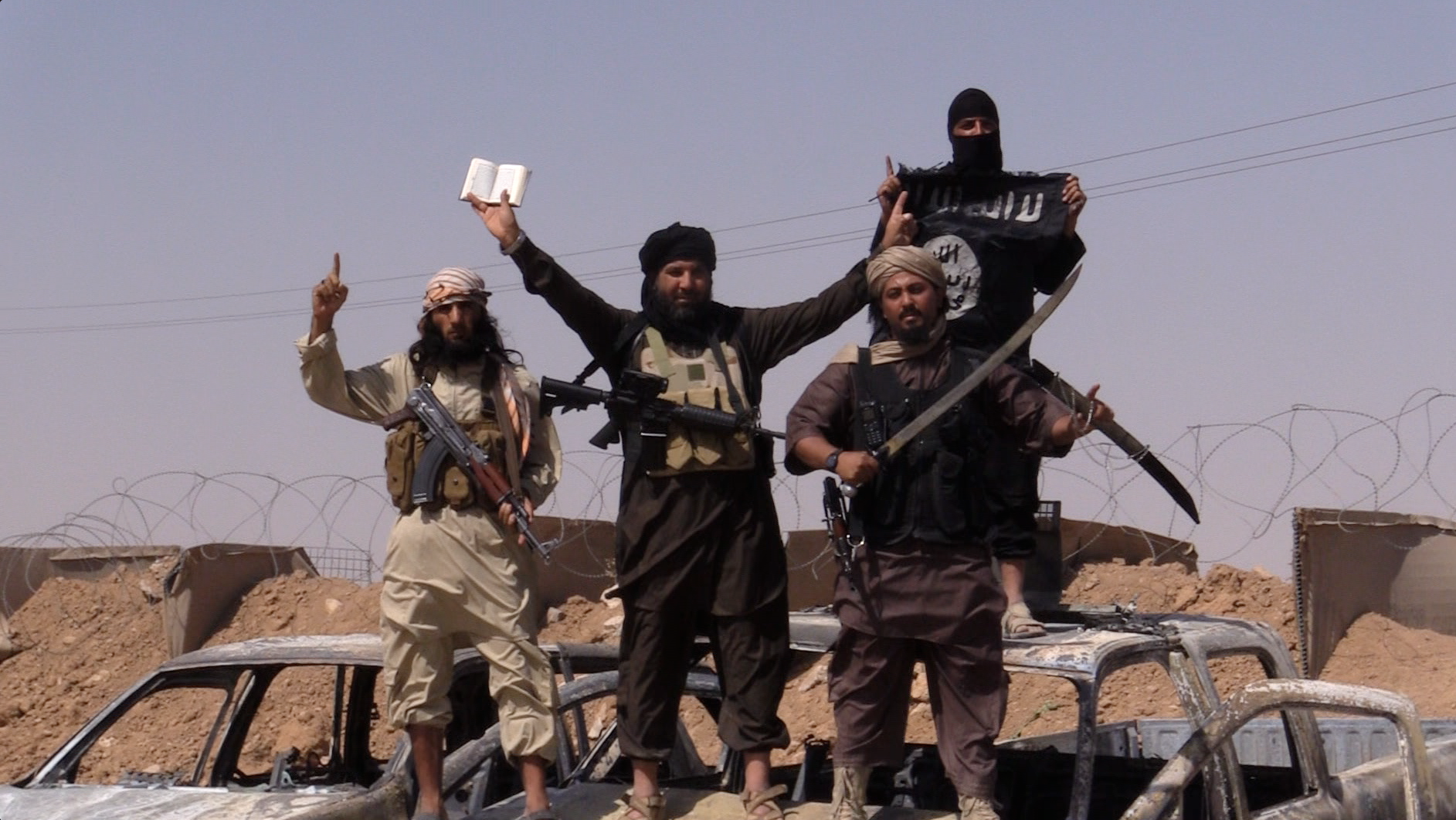 By Michael Walsh, NY Daily News – "A suburban Chicago man was charged Monday with attempting to travel overseas to join the Islamic State.
Mohammed Hamzah Khan, 19, of Bolingbrook, was arrested without incident at O'Hare International Airport after being questioned by FBI agents Saturday.
The alleged wannabe terrorist left behind a three-page letter for his parents explaining his actions, according to the criminal affidavit.
'My dear parents, there are a number of reasons I will be going to the blessed land of Shaam (another name for Syria) and leaving my home,' the letter reads.
He allegedly wrote he feels an obligation to migrate to the region now that the Islamic State has "been established," referring to the terrorist group's self-declared caliphate.
Khan also raged against what he considered the decline of western societies, the affidavit said.
'We are all witness that the western societies are getting more immoral day by day. I do not want my kids being exposed to filth like this,' he wrote, according to the FBI.
The letter was signed 'Your loving son, Hamza (Khan's middle name.)'" Read more.
Flashback: Oklahoma Beheader Likely Radicalized Behind Bars – "The family of Oklahoma beheading suspect Alton Nolen has expressed shock at how the ex-con raised in a Christian home could have committed such a gruesome crime, but experts say he fits the profile of a growing number of jihadists forged in the crucible of America's prison system. Nolen, a Muslim convert with a lengthy rap sheet, is accused of beheading Colleen Hufford, 54, and stabbing another former co-worker at a Moore, Okla., food processing plant on Sept. 25. He reportedly shouted Koranic phrases as he carried out the savagery …" Read more.
Flashback: High Rate Of Conversions To Islam In American Prisons – "In addition to immigration, the state, federal and local prisons of the United States may be a contributor to the growth of Islam in the United States. J. Michael Waller claims that Muslim inmates comprise 17-20% of the prison population in New York, or roughly 350,000 inmates in 2003. He also claims that 80% of the prisoners who 'find faith' while in prison convert to Islam. These converted inmates are mostly African American, with a small but growing Hispanic minority… In a 2004 report, the Justice Department faulted the prison system for failing to protect against 'infiltration by religious extremists.' However, the report made clear that the problem was not radical chaplains, but, rather extremist inmates running worship services." Read more.
Flashback: Prisoners Under Pressure To Convert To Islam By Muslim Gangs – "Inmates at HMP Whitemoor told researchers commissioned by the Ministry of Justice that they changed their faith for protection or because they were bullied into it. Prison guards said they had a policy of "appeasement" towards the powerful and growing Islamic population, particularly convicted terrorists who were feared to be recruiting future extremists. Non-believers avoided confrontation with any Muslim in case it led to retribution from the wider group, and said they even avoided cooking pork or bacon in communal kitchens …" Read more.