Large Mysterious Rumbling Sound Reported In San Diego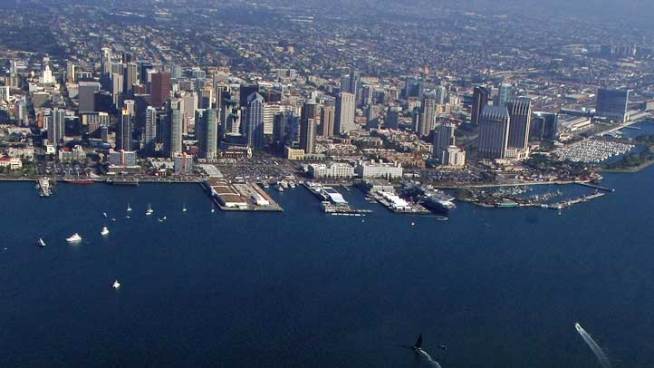 By R. Stickney, NBC San Diego – "Residents from Chula Vista to Oceanside are reporting a large rumble around 12:45 p.m. Friday.
Some people describe it as sounding like a door slamming while others said it was strong enough to rattle windows.
A check of the U.S. Geological Survey website shows no earthquake activity.
One San Diego resident mentioned the sound via Twitter 'Uh… La Jolla just shook. Or at least my street did. Big boom too.'
Carlos Ortega, of Solana Beach, wrote to us, 'An earthquake shook here at 1244pm. Shook windows and walls for a good 5 seconds.'
Mercy Ramirez wanted NBC 7 San Diego to know, 'We're in Bonita, our our office shook for about 5 seconds, was this an earthquake? We're on the third floor and everything shook.'
NBC 7 San Diego's Dagmar Midcap was in Del Mar at the time and described it as a 'Sonic 'rumble"
She tweeted, 'according to my contacts at USGS, not seismic but rather sonic.'
Sometimes, a military exercise known as chaff can cause a similar sound.
Two months ago, when San Diegans heard a similar sound, there was evidence of chaff on weather radar.
On Friday, however, Tina Stall with the National Weather Service said there was no visible chaff in the area at the time the noise was reported.
A spokesperson from Camp Pendleton said Marines are not training with anything unusual. They often train with various military equipment and will be training with tanks both Saturday and Sunday." Source – NBC San Diego.