Greek Debt Talks Hit Snag After Initial Reports of Progress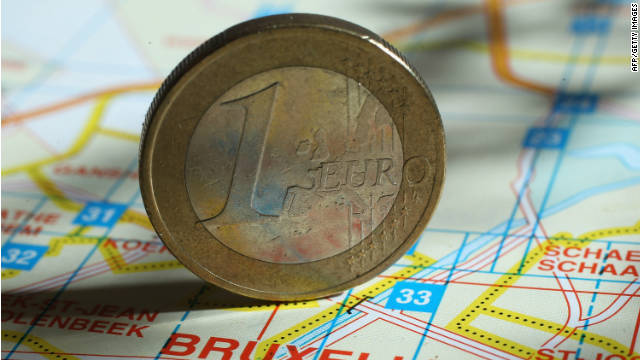 "Athens, Greece (CNN) — Talks on restructuring Greek debt continued Saturday, with negotiators reporting some progress made toward reaching a deal with the nation's private creditors.
The negotiations with Institute of International Finance (IIF), which represents the private sector investors who own Greek government bonds, began Wednesday.
IIF spokesman Frank Vogl said Saturday: 'Progress was made late yesterday and we believe this is now a very important moment.'
The talks in Athens hinge on a plan that cuts the value of Greek government bonds in half.
The deal would result in significant losses for the private sector, which holds over €200 billion of Greece's €350 billion debt load." Read more.
Greek debt talks hit snag – "The chief negotiators for Greece's private creditors have left Athens without securing a deal to write off some of the country's debts. The Institute of International Finance (IIF), which represents the creditors, said a technical team would remain to work on the details and negotiations would continue on the phone. Greece had hoped an agreement would be in place by the end of the weekend. It needs a deal if it is to receive the next tranche of bailout funds." Read more.
S&P expects Greece to default soon – "Greece will default shortly on its debt obligations, a senior Standard & Poor's official told Bloomberg Television on Monday. 'Greece will default very shortly. Whether there will be a solution at the end of the current rocky negotiations I cannot say,' said Moritz Kraemer, the head of the agency's European sovereign ratings unit. 'There is a lot of brinksmanship on and a disorderly default will have ramifications on other countries but I believe policymakers will want to avoid that … The game is still on.'" Source – Reuters.